Home
Our 2017-18 5th Grade Supply List is updated.
Please click on the tab SUPPLY LIST, on the right-hand side for the complete list.
Summer is a great time to catch-up on some enjoyable reading! Here are some links to some suggestions, take a swing by your library!
Our class patron saint is St. Anthony of Padua.
Our plaque was donated by
Mr. and Mrs. Phillip De Santiago.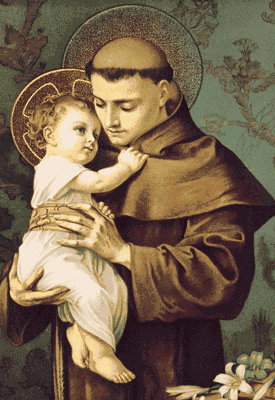 St. Anthony of Padua Prayer
Dear Saint Anthony,
You took the words of Jesus seriously,
'Be perfect, even as our heavenly Father is perfect.' The Church honors you as a Christian hero,
a man wholly dedicated to God's glory,
and the good of the redeemed.
St. Anthony, model of perfection,
ask Jesus to strengthen my good dispositions,
and to make me more like you, more like Him.
Obtain for me the favors I need (name petitions).
Amen