Home Page
Welcome to Art Class and Yearbook Club
with Mrs. Conant! 
This Year's School Wide Theme: 
Inspire Excellence
 Classroom Saint

 Saint Teresa Of Avila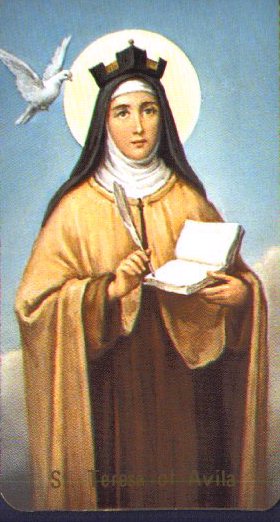 Let nothing trouble you,
Let nothing frighten you.
All things are passing;
God never changes.
Patience obtains all things.
He who possesses God lacks nothing:
God alone suffices.
Nada te turbe

nada te espante

Todo se pasa

Dios nose muda.

La paciencia todo alcanza.

Quien a Dios tiene

nada le falta

Solo Dios basta.