Home
Welcome to St. George Parish School! We are here to SERVE OTHERS with the heart and mind of Christ.
This Week's Important Reminders

Hello parents!
Has your child gone on Mobymax this week? If not, get them on there for extra practice that is perfect for their level and personalised to them! :D
This week I will start sending books home with your children! PLEASE RETURN THEM EVERY WEEK. I can only send books home to students who bring in their blue folders. We have a wide selection for the kids for all reading levels and I would love for them to get new books every week. I am willing to send as many home as you would like as long as we get the previous ones back :) Just send us a note requesting more! Please keep in mind that this can only happen if all of them get returned. These books will be used for years to come and in class as well. Thank you in advance for taking care of them like they are gold! :D
This upcoming week I will be sending home the Third Trimester Social Studies Project information. Please check your child's folder for both the homework packet and the social studies packet. Homework packets will be minimal since I want the kids to focus on their project. It will be due Monday, May 14th.
We are having another field trip with Jr. Kinder this month! We will be going to the Discovery Cube https://oc.discoverycube.org/ If you have not been a chaperone and would like to come please message me. I can only accept 4 chaperones. If you have not come on a field trip yet and want to attend now is the time!
Lastly, on Thursday April 19th we will be having our citizenship/honor roll awards assembly. JK - 2nd grade Citizenship awards will begin at 12:45pm in Lucas Hall. See you there! Thanks for reading this essay of a message and enjoy a restful weekend ;)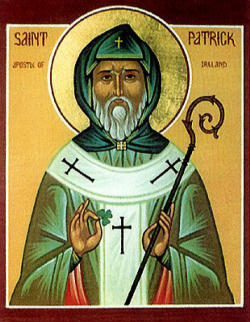 " Catholic Students Today...Catholic Leaders Tomorrow"
"Estudiantes Católicos Hoy, Líderes Católicos Mañana"
Adventures with Pope Franics! Our student of the week will take Pope Francis home on the weekend and have a ton of fun with him! Parents please take pictures with your child and Pope Francis to share with the class.